Don't Be Fooled
Not all treatments for OCD are equal, and some don't work at all...
It can be hard for the average consumer to know what therapy is best for OCD. We have been troubled by the number of unscrupulous charlatans promoting expensive snake oil to suffering people in Connecticut. Beware of quacks and frauds offering treatments for OCD that don't work.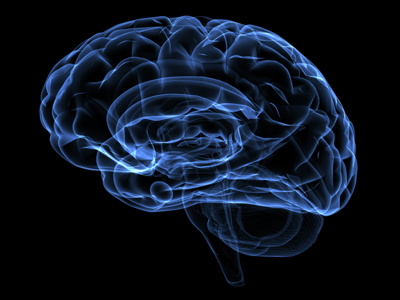 Here are a few of these unproven OCD treatments :
Neurofeedback
Individuals with OCD are especially prone to overthinking or repetitive thinking, which results in increased activity in certain parts of the brain. As a result, some clinicians have theorized that neurofeedback can reduce these overactive brain waves to retrain the brain and thereby reduce obsessions and compulsions. Don't be fooled. This is simply nonsense.
Biofeedback
Biofeedback is a mind-body technique where individuals learn how to modify their physiology to improve physical, mental, emotional and spiritual health. Patients learn to voluntarily control what were once thought to be involuntary body processes. Although helpful for some conditions like female incontinence and ADHD, there is no research showing it works as an independent treatment for OCD.
Other Useless Treatments
Traditional talk therapy, supportive therapy, psychodynamic therapy, relaxation exercises, yoga, tapping, pulsed electromagnetic field therapy (PEMF), hypnosis, somatic therapy, play therapy, art therapy, and music therapy, are all useless as stand-alone treatments for OCD. However, these may improve overall well-being in other ways unrelated to OCD. Also, play or art therapy may be integrated into effective CBT therapies for children.
What Therapies work? CBT!
The only scientifically proven psychotherapies for OCD are a few specific cognitive behavioral therapies (CBT). These include exposure and ritual prevention (described above), cognitive therapy, and to a lesser degree, Acceptance and Commitment Therapy (ACT). Effective OCD requires a high level of expertise. Make sure your OCD provider has specialized training in the treatment of this disorder.
References
Rodriguez, C. I., Bloch, M., Sachs, R., & Williams, M. T. (2015, June). Practice Guidelines: Obsessive Compulsive Disorder. Anxiety and Depression Association of America.
Williams, M., Powers, M., & Foa, E. (2012). Obsessive-compulsive disorder, Chapter 16. In P. Sturmey & M. Hersen (Eds.), Handbook of Evidence-Based Practice in Clinical Psychology, Vol. 2 (pp. 313-335). Hoboken, NJ: John Wiley & Sons. ISBN-13: 978-0470335468.