Group Therapy
What is Group Therapy & How it Works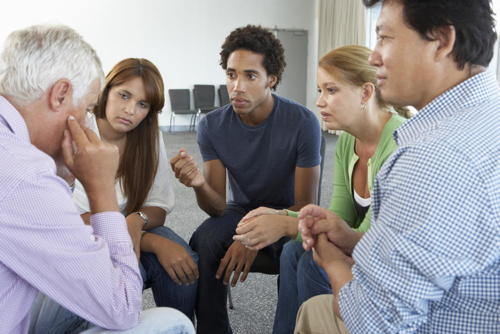 Group therapy typically involves one or more therapists who meet with a group of individuals to help target a specific presenting issue; such as depression, anxiety, isolation, or substance abuse. Group therapy allows people with similar experiences to come together to create a network of positive support for challenging situations or life events. Speaking with those who are experiencing similar circumstances helps put these circumstances into perspective and provide a sense of relief that you are not alone. When accompanied by therapists, people can develop new problem management strategies and bring them into everyday life.
OCD Support Group
The OCD Support Group at the Behavioral Wellness Clinic, led by Jeffrey Morisano and Mailae Halstead, meets for one hour every Tuesday at 4-5 pm EST on Zoom. The group consists of individuals who have been suffering from OCD and are looking for a support-oriented group. The group can be used as an adjunct to psychotherapy, where people can speak about experience on exposure homework assignments, OCD related concerns that arise in life situations, or struggles engaging in activities due to their OCD. Other experienced group members can give advice on how to stay on track and how to overcome the obstacles they may be facing.
If you are interested in joining one of our groups or have any questions please contact us at 860-830-7838.
Resources
Learn more about Group Therapy at the American Psychological Association.