Note: For participants in the Aug 2018 training, click here for your course page.
Functional Analytic Psychotherapy
Level One Training
Functional Analytic Psychotherapy (FAP) promotes the development of open, genuine, and intimate therapeutic relationships as a powerful road to therapeutic change. The objective of this online training is the cultivation of our capacities for awareness, courage, and therapeutic love through experiential practice. We will engage in a series of exercises and interactions with each other intended to increase our awareness of our vulnerable and genuine selves, and, in parallel, we will apply these personal exercises in our work with clients. FAP trainings are intended to promote both personal and professional development, and facilitate connections across differences.
Learning Objectives
By the end of the course you will be able to:
Discuss fundamental theoretical principles of Functional Analytic Psychotherapy
Conceptualize a case using a functional analytic approach that relates out-of-session problems to in-session behavior
Describe how your own learning history produces vulnerabilities and strengths in your therapeutic relationships
Present fluent rationales for Functional Analytic Psychotherapy interventions
Increase awareness and connection across diverse identities
Instructor: Matthew Skinta, Ph.D., ABPP (Certified FAP Trainer)
Instructor: Monnica Williams, Ph.D., ABPP
Start Date: Jan 10
Days: Thursdays for 8 sessions
Time: 9 am - 11 am PST / 12 pm - 2 pm EST
Location: Zoom Room
16 CE's are available for psychologists through the Connecticut Psychological Association.
Content
Topics will include:
Five guidelines and concrete exercises to increase connection and intensity in your therapeutic interventions
Functional analysis to help you decide the most effective techniques for clients with diverse histories and issues
When commonly used interventions can be inadvertently counter-therapeutic
How to make the hidden meanings of your clients' communications more visible
How to best use yourself as a potent agent of change
Powerpoint presentations, session transcripts, discussions, and experiential exercises will serve as teaching tools. You will have the option of presenting and getting feedback on your own clinical work. Weekly homework assignments that generate self-disclosure and risk-taking will further facilitate your learning process. Homework will take 1-3 hours per week to complete.
Technical Requirements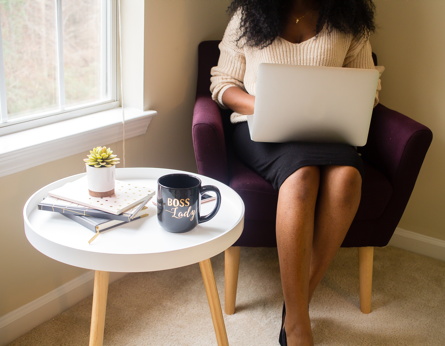 You will need a high-speed internet connection and a webcam to use with your computer. You will need a headset with a microphone in order to best access the training environment. We will use Zoom or a similar videoconferencing application. You will also need a quiet and private place to participate in sessions (not a moving vehicle or public space).
Vision For This FAP Training Group
An intellectually stimulating learning atmosphere where creativity, diversity, collaborating, questioning, contributing and risk-taking are valued.
An environment where you are reinforced as powerful thinkers and agents of change, not only in the therapy room, but in your daily lives.
A place with no pretenses, where we can be seen and heard as who we are, where we express our true voice, where our wounds are validated and our gifts are nurtured.
An intentional community where you feel the support, acceptance and compassion of mighty companions, where seeds are planted for continuing connection after the course if you choose.
A group where you will gain an experiential understanding of how to grow and develop as a therapist and implement FAP with diverse clients.
Informed Consent
Both professional and personal development are emphasized in this group. The personal component involves exercises and homework assignments that facilitate self-exploration, self-disclosure, and risk-taking. These are designed to cultivate the FAP key skills of awareness, courageous, and therapeutic love and include the sharing of life stories, weekly risk logs, and loss histories. This will be an intense bonding and personal growth experience, and is suitable only for those who are willing to be interpersonally vulnerable. Space is limited to approximately 8 participants per group.
Fees
The regular cost is $675 USD. Due to the limited class size, fees are non-refundable.