Lebert Lester received his BA from Morehouse College and MA from the University of Connecticut in Counselor Education. He is a National Certified Counselor (NCC) by NBCC, the largest national certification organization in the world. He is currently completing an Advanced Official Certificate in Professional Counseling from Connecticut State University. His clinical supervisor is Donna Brice, MS, LMFT.
Lebert has worked as a research assistant in UConn's lab for Culture and Mental Health Disparities as well as for UConn's school of nursing. For the former he researched the inclusion of Black, and other people of color in clinical trials. For the latter, he worked to examine physiological and psychological symptoms post-breast cancer participants may be living with. During his undergraduate career at Morehouse, he lead a peer-support group which also included students from the neighboring Clark Atlanta University and Spelman College. Most recently, Lebert worked as a Summer Camp Social Worker.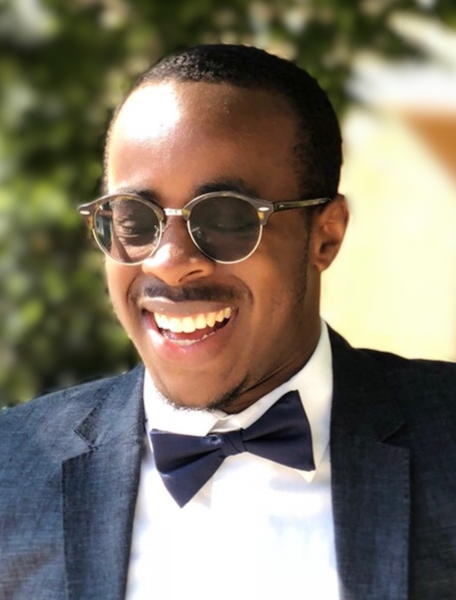 Lebert provides therapy services to children, adolescents, and adults for the Behavioral Wellness Clinic in Tolland, CT. He has a patient and involved approach that allows him to look for a holistic picture when working with clients. Lebert seeks to foster and support our ability to change through offering the needed support we all require. He recognizes that help-seeking is not always easy, and seeks to honor the effort his clients have put in. In his downtime he enjoys writing poetry, listening to music, and reading.
Selected Publications & Presentations
Spearman-Camblard, D., Lester, L., Zare, M., Gallo, J. & Williams, M. T. (in press). Exposure therapy for African Americans. In A. G. Lucas & E. C. Chang (Eds.), Cognitive and Behavioral Interventions with Ethnoracial Groups: Clinical Strategies and Techniques. Springer Nature.
Michaels, T. I., Lester, L., de la Salle, S., & Williams, M. T. (2022). Ethnoracial inclusion in randomized, double-blind, placebo-controlled clinical trials of ketamine in the treatment of mood disorders. Journal of Studies on Alcohol and Drugs, 83(4), 596–607. https://doi.org/10.15288/jsad.2022.83.596.
Williams, M. T., Osman, M., Gallo, J., Printz, D., Gran-Ruaz, S., Strauss, D., Lester, L., George, J., Edelman, J., & Litman, L. (2022). A clinical scale for the assessment of racial trauma. Practice Innovations, 7(3), 223–240. https://doi.org/10.1037/pri0000178
Michaels, T. I., Lester, L. F., Purdon, J., & Williams, M. (2018, November). Inclusion of people of color in ketamine randomized clinical trials for the treatment of depression. 52nd Annual Convention of the Association of Behavioral and Cognitive Therapies, Washington, DC.